Hymns, Psalms, and Lullabies (CD)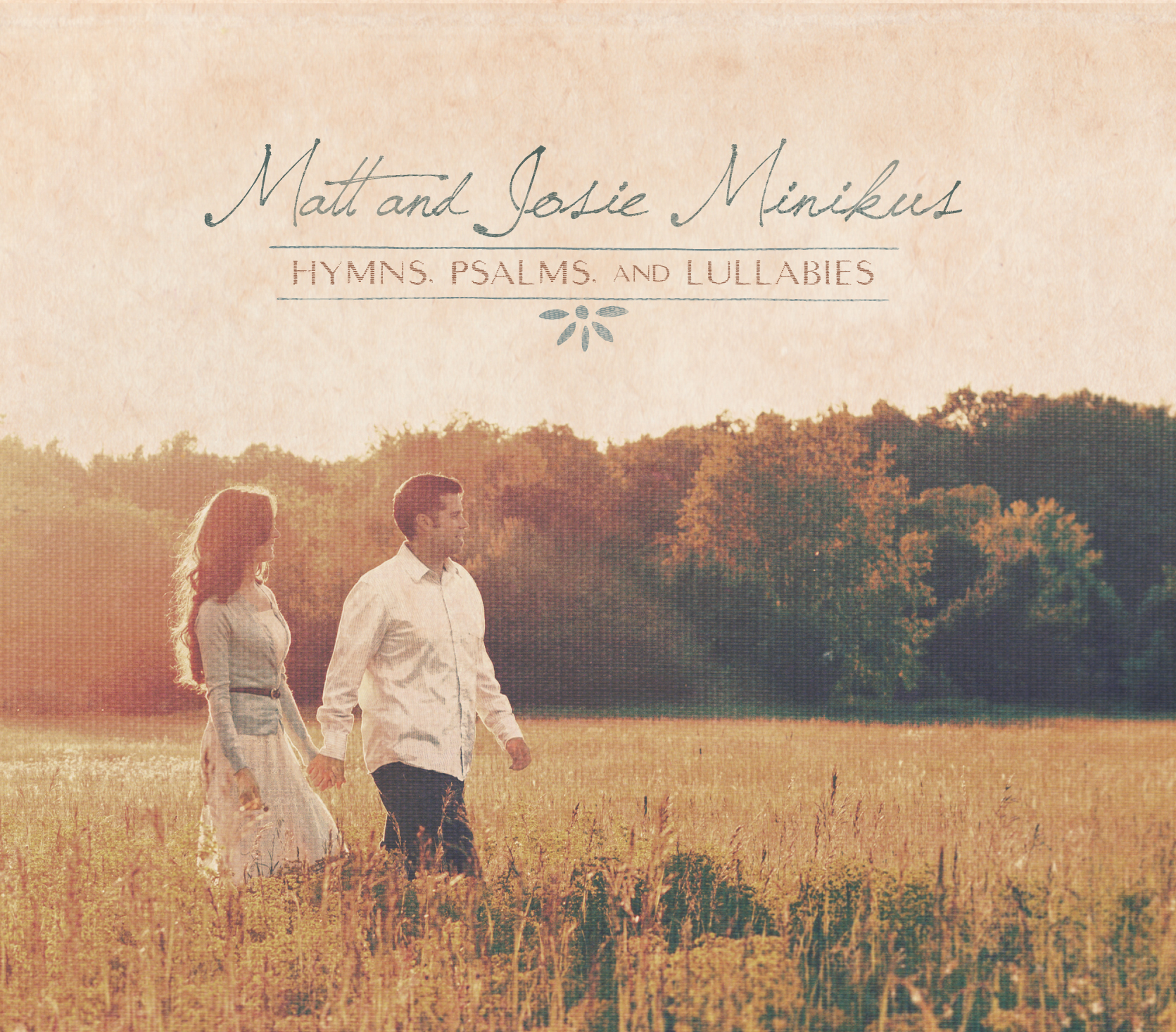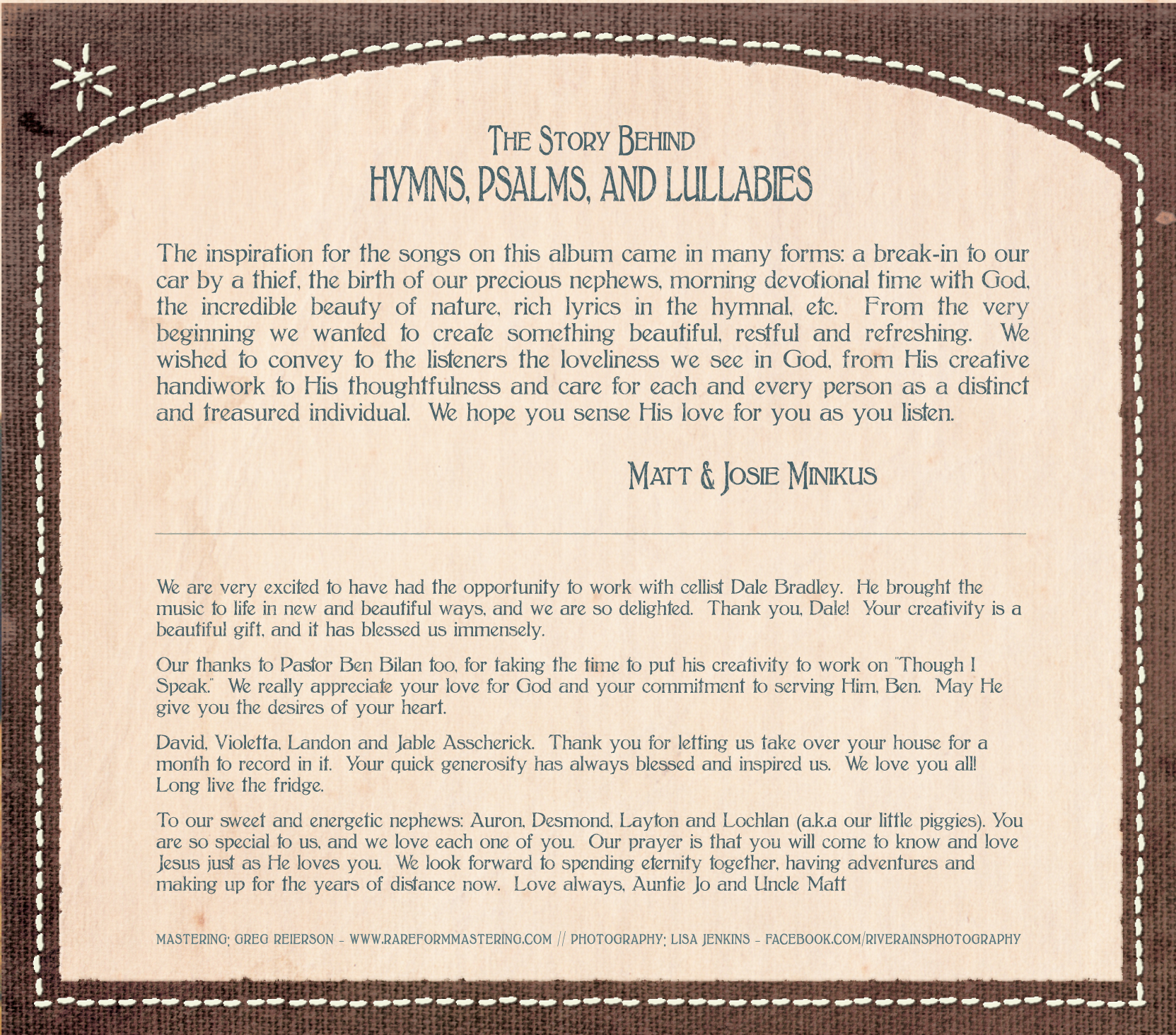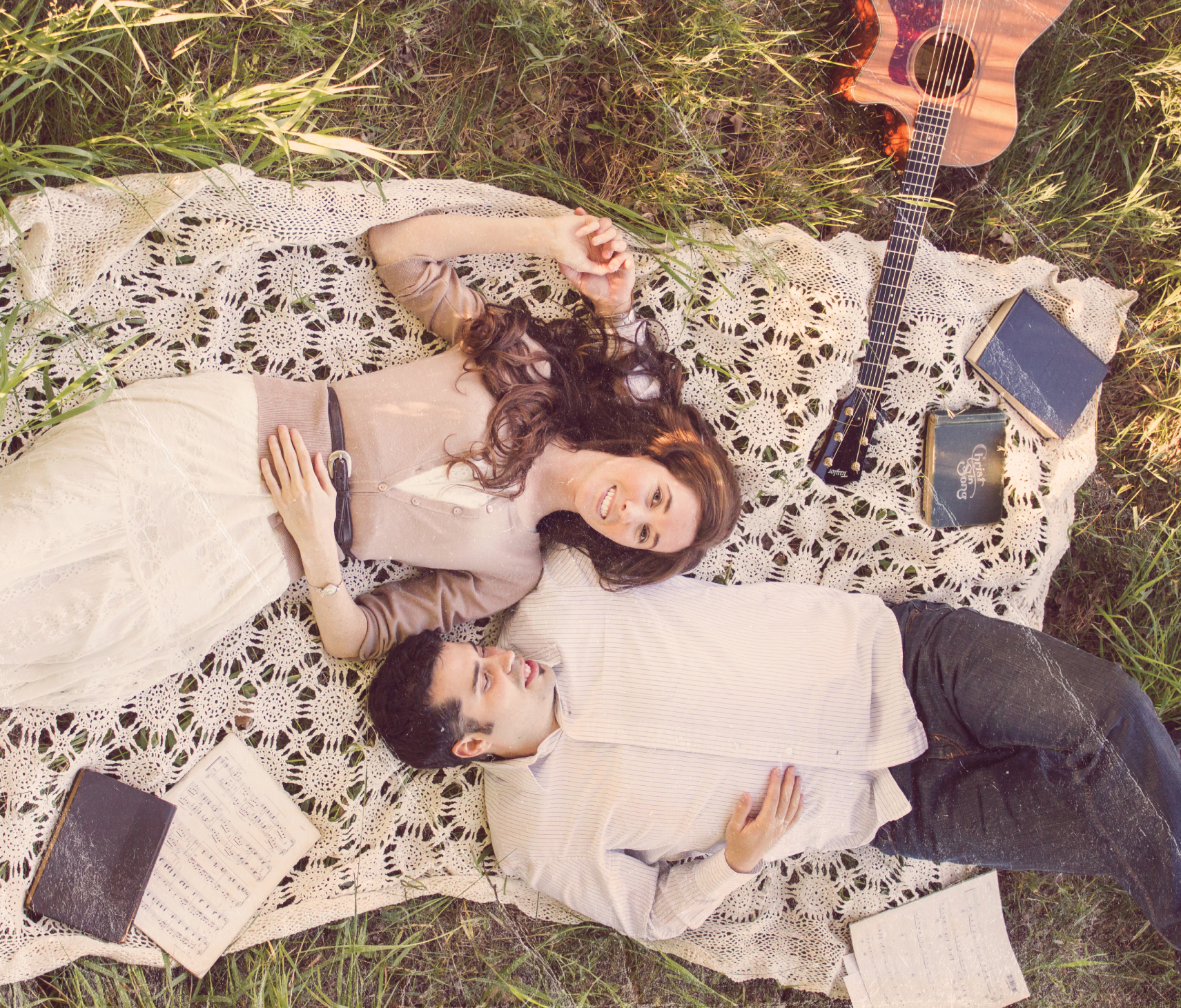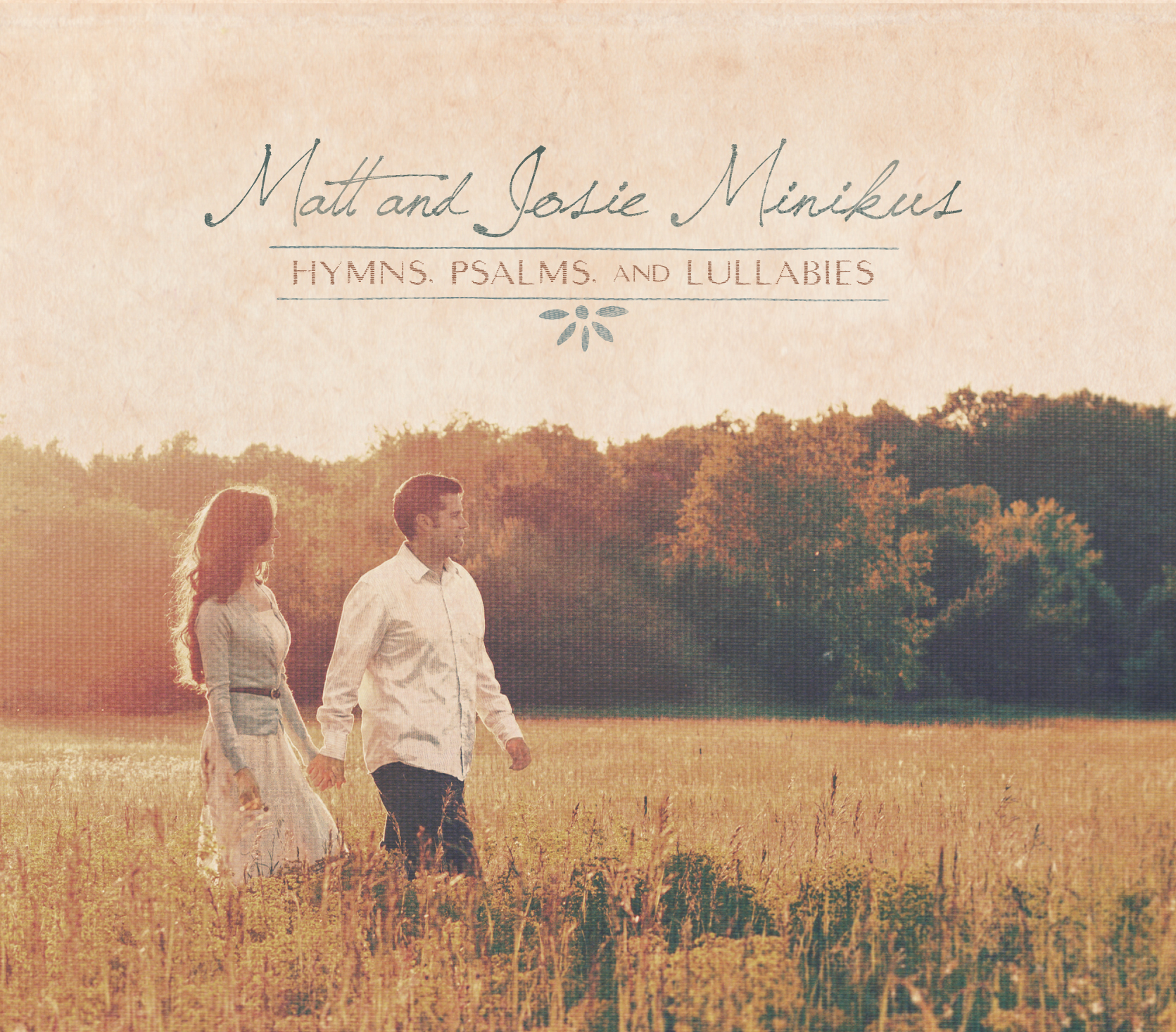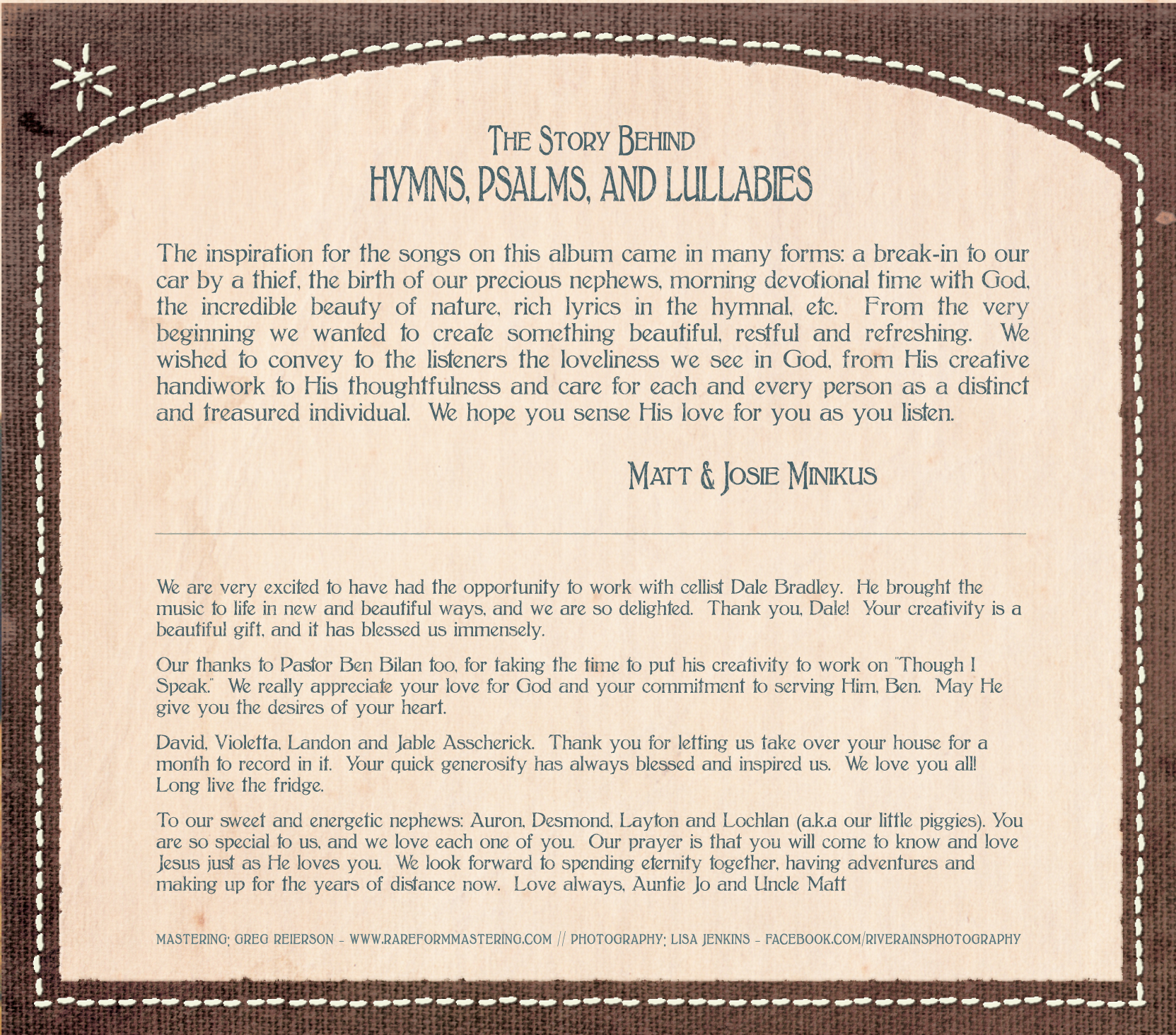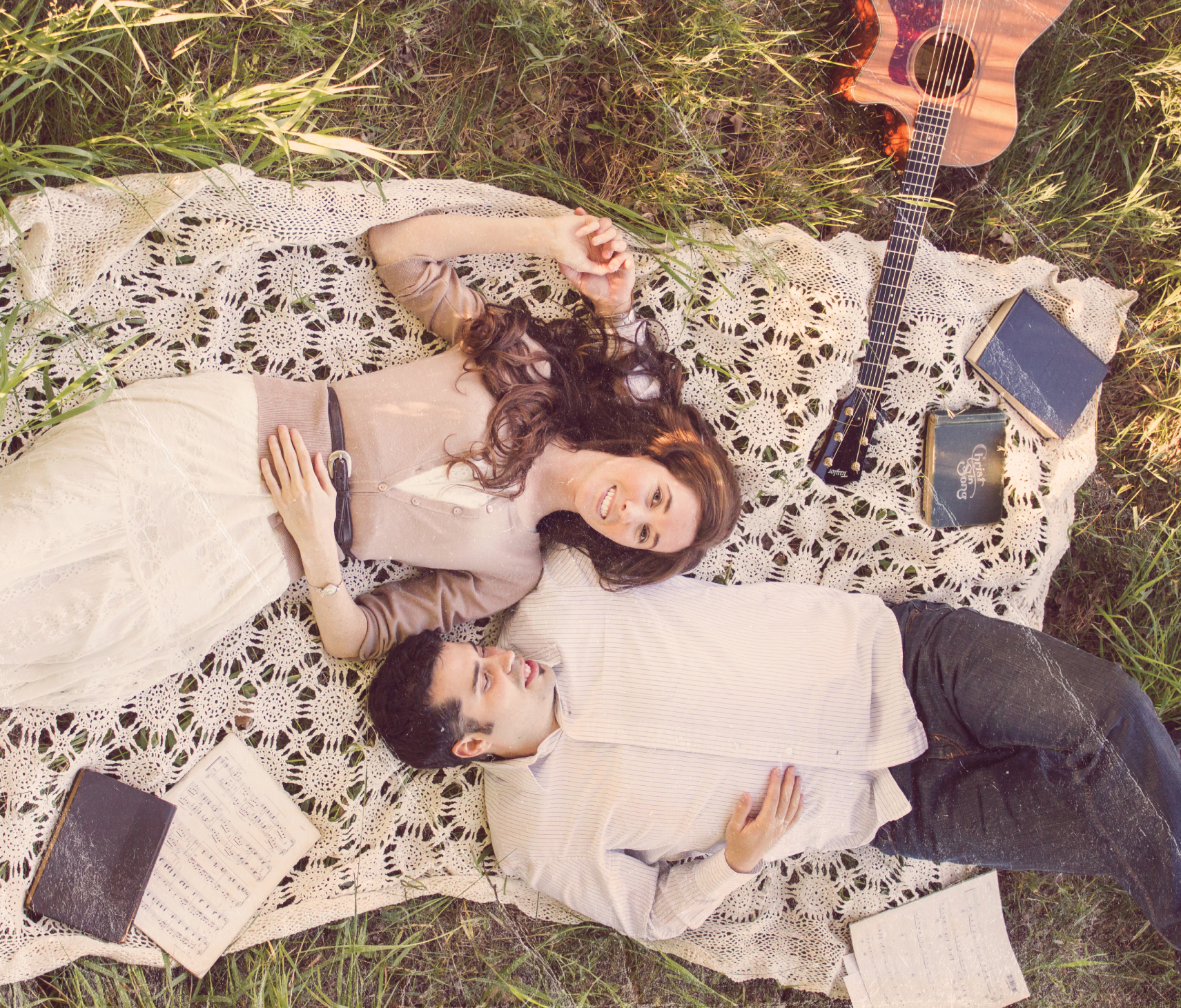 Hymns, Psalms, and Lullabies (CD)
The inspiration for the songs on this album came in many forms: a break-in to our car by a thief, the birth of our precious nephews, morning devotional time with God, the incredible beauty of nature, rich lyrics in the hymnal, etc. From the very beginning we wanted to create something beautiful, restful and refreshing. We wished to convey to the listeners the loveliness we see in God, from His creative handiwork to His thoughtfulness and care for each and every person as a distinct and treasured individual. We hope you sense His love for you as you listen.
We are delighted to finally be able to share with you what has taken two years of our life to produce. "Hymns, Psalms, and Lullabies" is a collection of songs that we hope communicates the beauty of God in ways that you may not have seen, maybe not since you were young. We pray this communicates the innocence and joy of simply believing that God is good and loves you.
It has been such a joy to work with Dale Bradley (one of the best cellist we've ever heard) and Ben Bilan (string arrangement on "Though I Speak"). These guys helped take some of our songs from ideas to realties with their musical gifts.
May these new songs encourage you in your journey.
- Matt and Josie